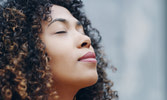 Summertime is here and we are all excited to go outside and enjoy the beautiful weather. With summer comes very hot weather and allergy season. Hot weather can affect anyone, but if you have a preexisting lung condition, you are more at risk of the heat affecting you. Pollen count in the air increases as well and can trigger respiratory symptoms such as coughing, wheezing, and shortness of breath in people suffering from respiratory illnesses. If you want to learn when you should be concerned about your shortness of breath in the summer, keep reading.
If you are out for a walk in the summer and you find yourself stopping to catch your breath more than usual, then it may be time to see a doctor. Shortness of breath during physical activity is normal, but if you find it becoming more and more difficult, especially during the summer, it could be a cause for concern. Shortness of breath generally develops slowly over time, but sometimes shortness of breath can hit suddenly and can become severe.
How Heat Affects Breathing in the Summer
Heat and humidity can affect anyone's breathing, especially someone with a preexisting lung condition. Hot air is known to promote airway inflammation and make respiratory disorders worse while humid air can activate sensory nerve fibers in the lungs, which leads to the narrowing of the airway. In general, the high heat can make it difficult to catch your breath. Even though it may seem normal to have difficulty breathing when the weather becomes extreme, it's important to know when to see a doctor.
When Is It Serious?
If your shortness of breath is moderate to severe and occurs suddenly along with chest pain, or lightheadedness, it is a medical emergency, and you should seek medical attention immediately. If your shortness of breath is also accompanied by high fever, chills and couch, wheezing, or worsening of preexisting shortness of breath, it may be a good time to meet with your doctor. If at all you find yourself having a hard time doing your usual summer activities due to any type of shortness of breath, you should take it seriously.
Getting in touch with your doctor as soon as symptoms arise is crucial to help diagnose what may be causing your shortness of breath. Shortness of breath should always be taken seriously, especially during the hot months of summer. Getting a prompt diagnosis is important to start managing your cause and symptoms so you can enjoy your outdoor summer activities!