Qualified Specialists
PulseAir offers a range of diagnostics, as well as consults in Cardiology, Rapid Chest Pain, CardioPulmonary, Pulmonary, Pediatric Pulmonary, Allergy, and Sleep Medicine. PulseAir Heart & Lung Centre is a partnership of Edmonton Cardiology Consultants and Advanced Respiratory Care Network with onsite practices of Pediatric Respirologist Dr. Kumar Ramlall, Adult Respirologist Dr. Kam Birdi, and the Edmonton Cardiology Consultants.

We offer full consultation services with our partnered Cardiology, Respiratory, and Allergy Specialists. A consultation is the first step to successful medical care and treatment.
Please talk with your family physician about your heart and lung concerns; if appropriate, your physician will initiate a referral. After your physician's office sends us the completed form, we will contact you to arrange an appointment and to provide you with instructions for your preparation.
If you have been previously diagnosed with Obstructive Sleep Apnea, Asthma, or COPD, please contact us for sleep apnea treatment or for an education consultation about sleep apnea, asthma, or COPD.
To book an appointment with one of our specialists please contact us at: 780-784-2177
A Pediatric Respirologist with particular expertise in Allergy (both Adult and Pediatric), Asthma, and Sleep Medicine including Obstructive Sleep Apnea. He is currently an Associate Clinical Professor at the University of Alberta.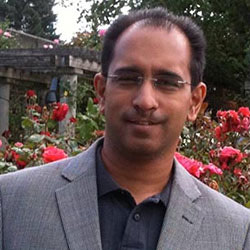 A clinical Cardiologist with clinical interests in echocardiography, cardiac CT, and clinical cardiology. He has an active interest in valvular heart disease and the early detection & treatment of coronary atherosclerosis.
A Fellow of the Royal College of Physicians & Surgeons of Canada (Internal Medicine & Respirology). He completed his medical training at the University of Manitoba before moving to Edmonton, where he completed his Internal Medicine Residency at the U of A