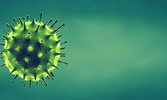 Each season has its own unique set of considerations and concerns about COVID-19 and this fall is no exception. As the seasons change, so do our strategies for staying informed and healthy. To help you prepare for the upcoming flu season, we have provided you with a quick COVID-19 update and what you can do to protect yourself and your loved ones this fall.
Latest COVID-19 and Vaccination Update
The number of hospitalizations is still low, but there has been an increase this summer and it is projected to continue to increase as we head into flu season. Vaccine manufacturers Pfizer-BioNTech and Moderna are currently working on an updated COVID-19 vaccination that will target the omicron subvariant XBB.1.5. The National Advisory Committee on Immunization (NACI) recommends that Canadians should get another COVID-19 vaccination this fall if it has been six months since their last shot. Getting an updated COVID-19 vaccination is especially important for individuals with weakened immune systems, elderly individuals, nursing home residents, pregnant women, and individuals with respiratory conditions.
Why You Should Get the Flu Shot
Along with COVID-19 vaccinations, flu shots are extremely important in protecting yourself and your loved ones this flu season. Remember that you need a flu shot every year to ensure you are protected from the current flu virus. The flu shot will not protect you against COVID-19, so it is important to get both vaccinations.
Common COVID-19 and Flu Symptoms
Fever

Cough

Shortness of breath

Fatigue

Headache

Loss of taste or smell

Congestion

Nausea or vomiting

COVID-19 and flu symptoms are often similar; testing is needed to confirm a diagnosis
How to Protect Yourself This Flu Season
Wear a mask if you feel you need it.

Stay home if you are sick and keep a safe distance from others.

Avoid crowded areas indoors.

Test if you have been exposed or are feeling symptoms.

Practice good hand washing and hygiene.

Clean and disinfect surfaces regularly.
Protect yourself and your loved ones this flu season by using these helpful tips and staying up to date on your vaccinations. If you have any questions about how PulseAir can help you, please visit our website or contact our team.