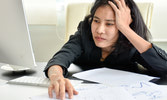 Experiencing daytime sleepiness can be frustrating and significantly impact your daily life. It could be an indication of underlying health issues and has several potential causes. To learn more about the most common causes of daytime sleepiness and effective ways to overcome it, read on!
What Is Daytime Sleepiness?
Excessive daytime sleepiness (daytime somnolence) is when you have trouble staying awake throughout the day. If you experience this sleepiness every day for a long period of time, then it is considered excessive daytime sleepiness. Symptoms of daytime sleepiness can include irritability, decreased alertness, slow reaction times, and difficulty focusing. It is important to pay attention to this if you are experiencing any of these symptoms because it could be caused by another health condition, and it may negatively affect many aspects of your life.
What Are the Common Causes of Daytime Sleepiness?
Chronic Lack of Sleep

– If you have insomnia, an irregular sleep schedule, large amount of stress, and long work hours, this may be causing you to experience chronic lack of sleep which leads to daytime sleepiness.

Obstructive Sleep Apnea

– Obstructive sleep apnea is another condition that could be causing you to experience daytime sleepiness. Because it disrupts your sleep cycles and compromises your quality of sleep, if left untreated, it could be the reason that you are lacking energy throughout the day.

Medications

– Certain medications like steroids and antidepressants can negatively influence your quality of sleep.

Other Health Conditions –

Other health conditions like anxiety, depression, chronic pain, cancer, obesity, and more.
If you are having sleep troubles and experiencing excessive daytime sleepiness, it might be time to speak with a professional so you can get the help you need. At PulseAir, we care about your quality of sleep and offer many different services including respiratory consultations, sleep apnea treatment, sleep testing, and more! Visit our website to learn more about our services and contact us with any questions!