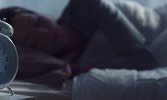 Sleep apnea is a common sleep disorder that affects millions of people worldwide, yet it remains widely misunderstood. This lack of awareness has given rise to numerous myths and misconceptions about sleep apnea. To help clarify the facts, let's debunk some of the most prevalent myths surrounding this condition.
Myth #1: Snoring Is Harmless
Fact: While not all snorers have sleep apnea, loud and chronic snoring can be a significant indicator of the condition. Sleep apnea often causes snoring because it involves the partial or complete obstruction of the airway, leading to turbulent airflow.
Myth #2: Sleep Apnea Only Affects Individuals Who are Overweight
Fact: While obesity is a risk factor for sleep apnea, this condition can affect individuals of all body types. Sleep apnea may be related to factors such as genetics, anatomy, or lifestyle.
Myth #3: Sleep Apnea Only Affects Older Adults
Fact: Sleep apnea can occur at any age, including in children. While it is more prevalent in older adults, it's crucial to recognize that sleep apnea can affect people of all age groups.
Myth #4: The Only Symptom of Sleep Apnea is Snoring
Fact: Sleep apnea is characterized by more than just snoring. It involves recurrent episodes of interrupted breathing during sleep, leading to fragmented sleep patterns, daytime fatigue, and potentially serious health consequences if left untreated. Other common symptoms of sleep apnea include:
Excessive Daytime Sleepiness

Morning Headaches

Irritability

Difficulty Concentrating

Gasping or Choking While Asleep
Myth #5: Sleep Apnea Is Just a Minor Annoyance
Fact: Sleep apnea is a serious medical condition that can have a significant impact on your overall health. It has been linked to various health problems, including high blood pressure, heart disease, diabetes, and even an increased risk of accidents due to daytime sleepiness.
Myth 6: You Can Self-Diagnose Sleep Apnea
Fact: While you can monitor your symptoms and recognize potential warning signs, only a healthcare provider or sleep specialist can diagnose sleep apnea accurately. Diagnosis typically involves a sleep study (polysomnography) conducted in a sleep center or with a home sleep apnea test (HSAT).
Myth 8: Once Diagnosed, Sleep Apnea Is Cured
Fact: While treatment can effectively manage sleep apnea symptoms, it's typically a lifelong condition. Effective management involves continued treatment, lifestyle adjustments, and regular follow-ups with your healthcare provider to ensure your sleep apnea is well-controlled.
Understanding the facts and dispelling these common myths about sleep apnea is crucial for early diagnosis and effective management of this condition. At PulseAir Heart and Lung Centre, we provide sleep testing services and sleep apnea treatment services, to help you get on the right track toward better sleep. To learn more about our services, visit our website or contact us, we are here to support you throughout your sleep apnea journey.